Custom Cake Topper Of Comic Book Heros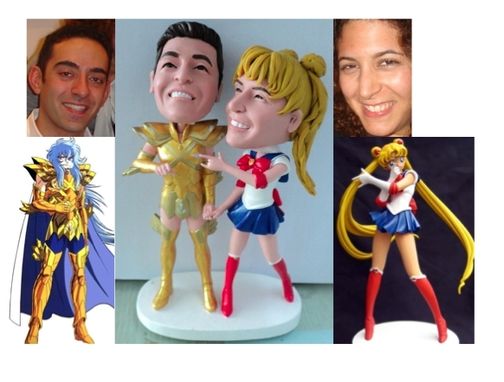 This is a custom hand-made cake topper made to the exact specifications of the bride and groom.

This topper was made for a couple in Dubai who are big fans of a specific type of Japanese super hero comic book.

Our custom toppers allow you to design exactly what you like, any clothes, any posture and also accessories, giving you full freedom so that the cake topper matches the theme of your wedding and then becomes a fantastic keepsake.

Prices start at 320 USD plus shipping.

Timing is 5 to 6 weeks.