Custom Carved Sign For Lakeside Resort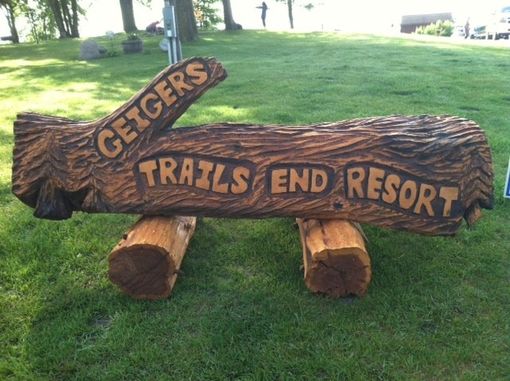 This project was an all hands on deck project for us. We had been in contact with the resort owners about creating a sign for them but the timing wasn't right. Then the called with an emergency. Their resort had been notified it would be featured on a Wisconsin outdoors show and they needed a sign for advertisement that Sunday. We got it carved, sealed, and then delivered 12 hours before they were going to be featured with a matching mini sign for them to hang fish from.
Dimensions: This was a massive log that we cut in half to create this sign. Your price would depend on the size of the sign you would like.