Custom Carved Tavern/Bar Sign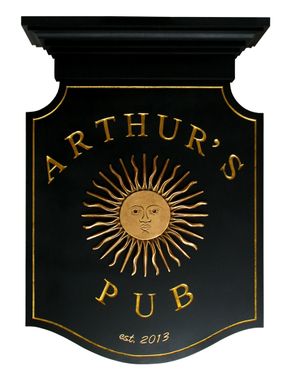 Here we have a custom made sign for a pub. The artwork ( sun) along with all the words were incised and gilded in 24K gold leaf This sign measures 30" x 24" . Please ask additional questions if you may have about this sign.
Our signs are CUSTOM MADE and PERSONALIZED to your specifications, size, shape, images and/or colors that can be adjusted to meet your requirements.