Custom Cedar Pub Sign W/Shamrock Emblem W/2 Names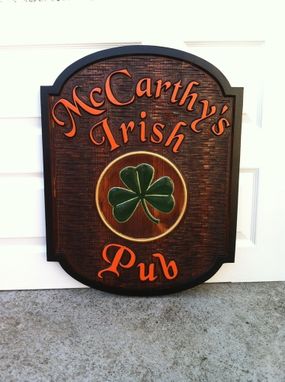 The size of sign pictured is approximately 25.5" x 19.75"

Carved from cedar, this sign is one of our most popular. Customize with your name. Choose your colors, and if you prefer a different emblem, we will work with you on that. The background is carved to give a distressed older look to the wood.