Custom Cherry Bookcase With Tv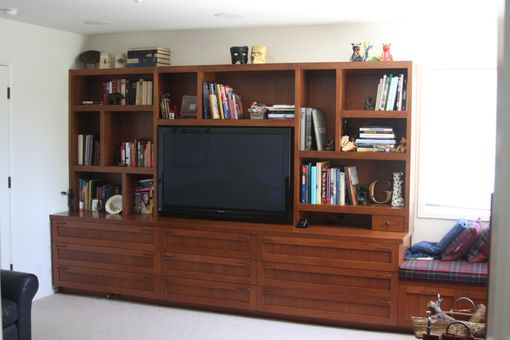 This room had an existing built-in, which the customer was happy with but it didn't fit the new flat-screen TV.

They wanted to keep the base cabinet with the drawers, but replace the upper section. The challenge here was to match the existing work seamlessly. This required painstaking precision on the part of my finisher to match the stain color perfectly.

The customer also wanted to add some playfulness and flair to the room, rather than add another boxy built-in, so I played with the proportions to create random-sized openings in the upper cabinet. It was the client's suggestion to add the small drawer at the right, as a sort of odd detail to catch the eye.