Custom Cutting Board With Croatia Coat Of Arms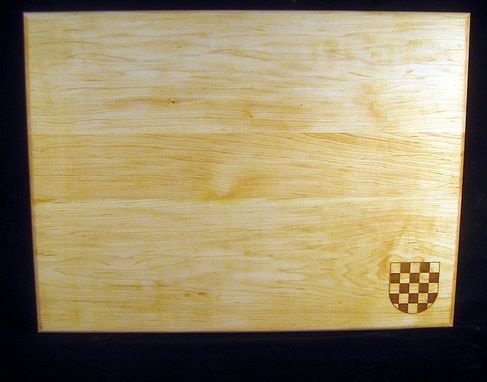 Made out of Hard Maple this board measures in at 24 inches long , 18 inches wide, and 1 1/2 inches thick. Rubber feet were put on the bottom to protect whatever it might be sitting on.
The lasered image is the Croatia Coat of Arms and was done using a Epilog laser system.