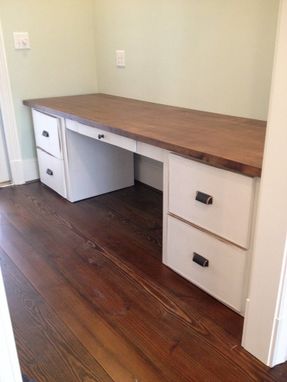 This desk was our first contracted piece here on CustomMade and we couldn't have been happier with the experience we had.
It was a true pleasure to work with this client.

This desk was built using reclaimed wood that was sanded smooth for a slick desktop. The drawers have full file folder hardware and stainless steel ball-bearing drawer slides.

The antiqued hardware was a great choice to finish off the desk and she was very happy with the outcome.