Custom Distressed Kitchen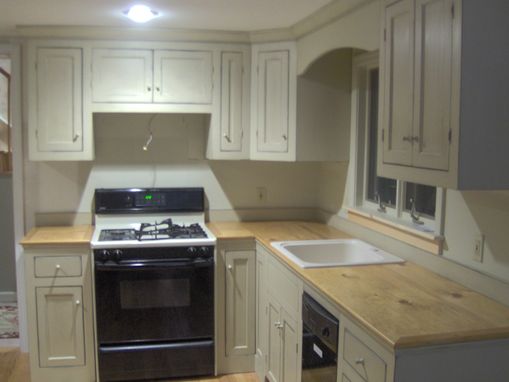 This is a special interest product that is offered to those who are attracted to the country style or primitive look. Also known as the distressed finish. It gives the appearance of an early 20th centry kitchen with it's worn look yet offers the efficiency of modern style drawer slides and space saving pull outs. Counter tops vary for this product line from knotty pine to granite and soap stone. Including hand oiled soap stone sinks.
Dimensions: Each kitchen design is site specific. Being custom built means there are no fillers or wasted space. If you can describe it we'll do our best to design and build it.