Custom Dump Bed Trailer Swing Gate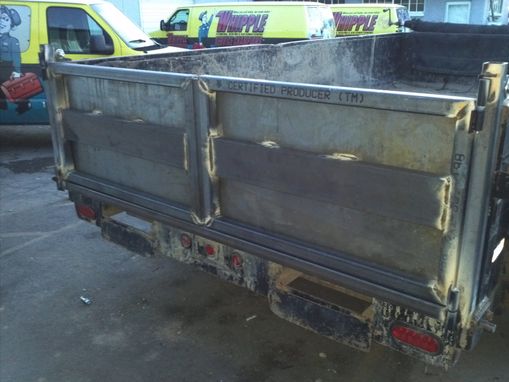 This is a modification to a dump bed trailer I fabricated for a company in town. Their dump bed gate was damaged from use and bowed out so bad a soft ball sized rock could fall through the back. I removed the original gate and put this heavy duty version on instead. It was built from mostly quarter inch plate steel, c channel, and 2 inch quarter wall tubing. It has three safe style barrel hinges on each gate to swing out and two large barrel pin hinges on the top mounts to swing out like a dump truck gate. It has a latch pin like a semi truck trailer with cam style locks to hold the side swing doors closed to the frame, and a hook and pin closer on the ends to keep the swing out locked just like a dump truck gate.
All of our products are handmade
by expert makers.