Custom Engraved Love Rock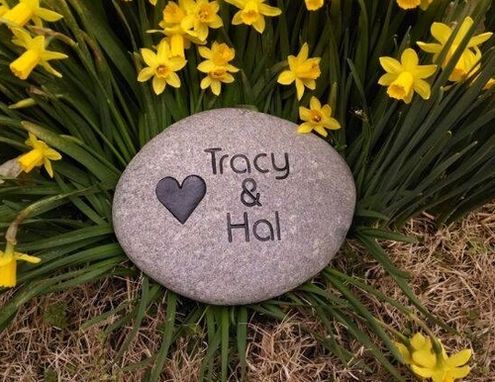 This beautiful natural Colorado rounded river rock is individually selected for each order. The names are sand carved by hand into the stone to last a lifetime, we use a dark black paint for the coloring of the engraving to make it really stand out This makes the stone very attractive. All engraved Love Rock's stones are approximately 6"x 6" wide and approximately 2" thick and include a single heart plus your choice of TWO NAMES! FREE SHIPPING ON THIS PRODUCT

Please enter the two names to be engraved. We will best position it on the rock to ensure the best possible end result.

Please note that each rock is unique in color and size because they are natural.
All of our products are handmade
by expert makers.