Entertainment And Media Center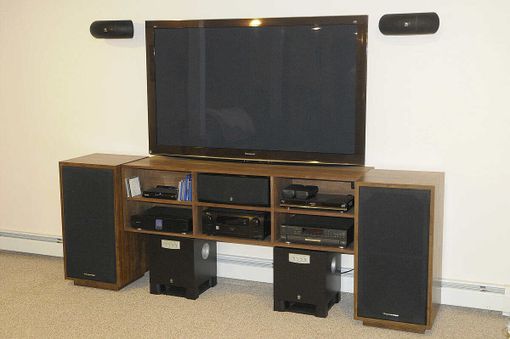 Custom media center was designed to "float" by hanging on wall. Component compartments were sized to fit the clients' audio and gaming equipment. Sleek contemporary design was conceived to compliment existing floor standing speakers and sized for storage needs and room dimensions. A 65" plasma flat screen was installed above unit. Constructed in walnut veneers and solid woods.
Dimensions: Approximately 70" long x 18" deep.