Custom Figurines Of Sports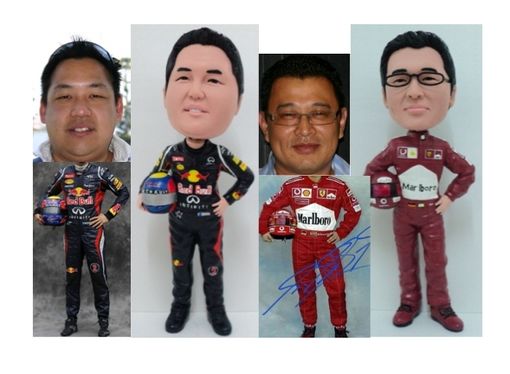 These custom figurines with bobbling head are made by hand to the exact specs of the client.

In the example shown, two car driver figurines with helmet accessories.

We can do any size, any clothes and any posture including accessories.

Prices start at 150 USD and delivery takes 5 to 6 weeks.