Custom Four Person Salmon Shaped Cribbage Board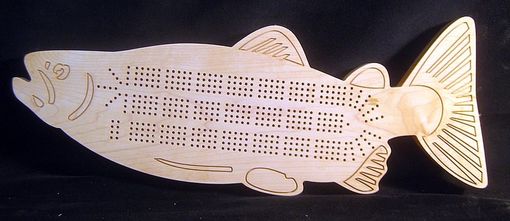 This Salmon shaped cribbage board is swimming its way to its new home in southern California.

It is a four person board and was made out of maple with a hand rubbed polyurethane finish.

It measured in around 22 inches long and 8 inches wide and has the custom slot on back to store the custom metal pegs.