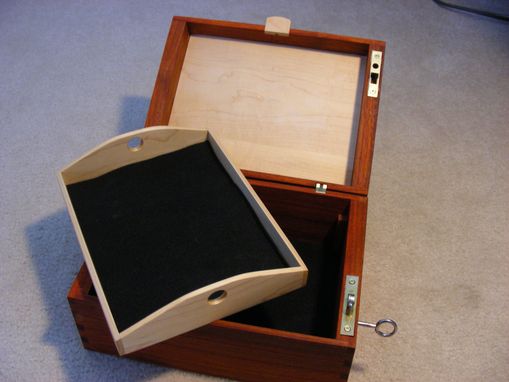 This Locking Custom made box was for a client in Georgia.
It is specifically made for a Baretta hand gun and features a removable tray with storage under for clips and ammunition.
The lock is a full Mortise 4 tumbler lock.
The box is made from Solid African Paduak and Hard Maple with brass hinges and lock.
Dimensions: The box measures 11 3/4 inches wide by 8 1/2 inches front to back and 6 inches deep.