Custom Horse Ranch Driveway Sign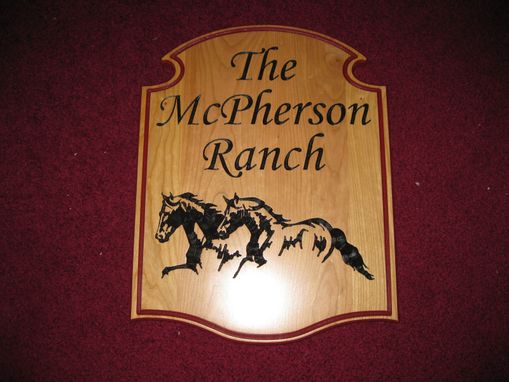 This sign will surely welcome any guests who are trying to find your house. All of our signs are one of a kind. We are not a "cookie cutter" business. This sign is solid cherry and finished with 5 coats of high quality poly for years of "like new" appearance.
Dimensions: 24" by 36" by .75 inches. Built to hang on a post or the outside of a building.