Custom Inlayed Cribbage Board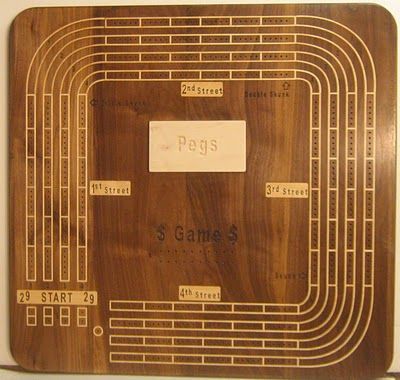 This Custom Cribbage Board is made out of dark walnut with solid hard maple used for all the inlays. of dark walnut, but any wood types can be used.

It is a four person board and the storage box is on top to hold the custom metal pegs when not in play.

This board is different and actually is something I have received a lot of comments about at shows, markets and from web inquiries. Folks have trouble following their track around the board.
Dimensions: It is a large board around 26 inch square and one inch thick.