Custom Japanese Ofuro In Plantation Teak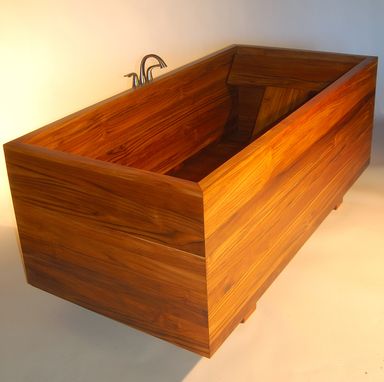 Custom designed, Japanese style Wooden Ofuro of solid Plantation Teak. This was one of a matching pair commissioned by a client in Hawaii. We also supplied matching Teak wall panels that included a shower enclosure. All were DeepSealed in our tough sixteen coat "No nonsense" finish that requires only normal non-abrasive bathroom cleaning.
Dimensions: External length 66"- External width 32"- Height of top from floor 27"- Internal depth 20".- Construction from solid 2" (nominal) Plantation Teak.