Custom Leather Tooling / Carving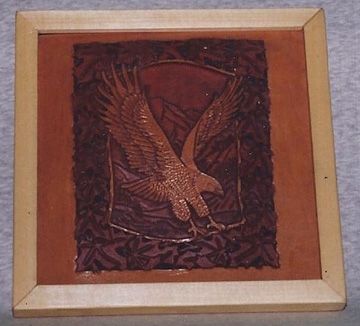 Can can transfer most any photo you may have into a tooled carving in leather. prices range drastically per degree of difficulty in the project. the design shown took 30 hours it is 8 x 10 in size.
cost for something like this would be around 3.00 per square inch
now stamping is simple designs like on belts and smaller items that is a lot more cost effective. stamping is 1.00 per square inch.