Custom "Lily Pad" Painted Stained Glass Window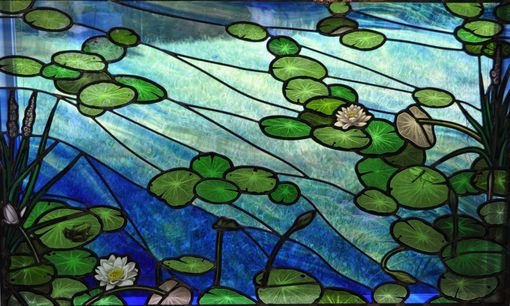 This custom stained glass lily pad window was designed and fabricated by Castle Studio. The window is made of hand-blown glass with the lily pads and flowers, frog, and dragonfly all hand painted in a realistic style.

Pricing of a custom stained glass window is dependent on the size of the opening, type of glass chosen, inclusion of painted pieces, bevels and jewels, and intricacy of design.
Dimensions: ~3'X4'