Custom Made House Sign Gilded In Copper Leaf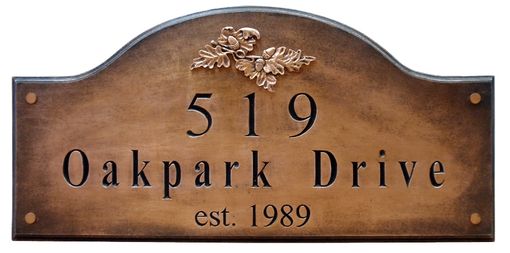 Here we have a hand carved wood sign that is gilded entirely in copper leaf. The oak leaf is carved from another piece of wood, then glued and gilded in copper leaf as well. The finish could be altered from copper leaf to paint, 24K gold leaf or pure silver leaf.
This sign measures 24"x18" and can be made as a one sided or double sided.
Our signs are CUSTOM MADE and PERSONALIZED to your specifications, size, shape, images and/or colors that can be adjusted to meet your requirements.