Custom Made Nautical Chart Lampshade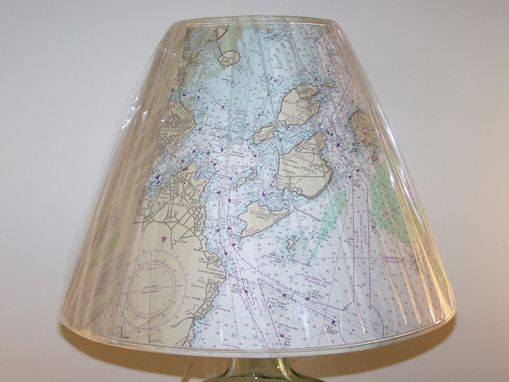 Original nautical chart lampshade of Casco Bay Islands off the coast of Maine. We can make a nautical chart lampshade with most coastal locations in the United States.
Dimensions: The lampshade in the picture measures 6" across the top, 15" across the bottom and is 11" in length and has a washer fitting.