Custom Made Zebra Acrylic Painting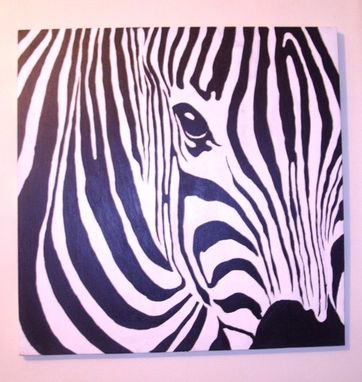 This modern painting of a zebra will class up any pad! The bold contrast between lines ranging in size creates a surreal effect, while the stylized eye becomes the focal point of the entire room.

This hand made painting will be made to order, with acrylic paints on stretched canvas of your size choosing. You can even choose your color!
The painting shown in the picture is 30'' x 30''. If you'd like something bigger (or smaller) than this, no problem! Just be sure to specify size

**NOTE** Any painting on stretched canvas bigger than 30'' x 40'' is going to be a bit more to ship out of the area because of it's awkward dimensions.


The painting I make for your household will vary slightly from the original, as every hand made painting should :) This ensures uniqueness among fine artisans and makes that item all the more special.