Custom Maple And Oak Pull-Out Cutting Board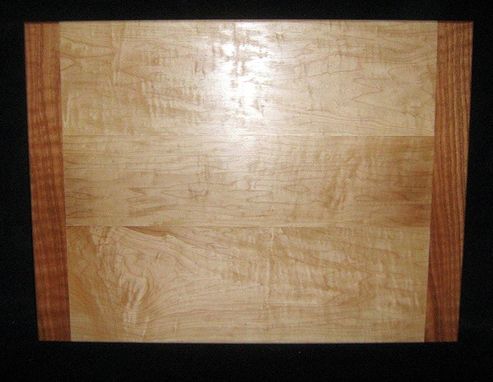 This custom slide out cutting board was created for a client to replace their old one.

It measures in at 5/8 inch thick, 17 7/8 inches wide, and 24 inches long. I used hard maple for the center cutting surface and oak for the breadboard ends. The ends purpose are twofold, one to add to the look and two to help keep the board flat.

Once the board was finished I apply several coats of a food grade mineral oil to help preserve it.