Custom Matching Clothes For Your Children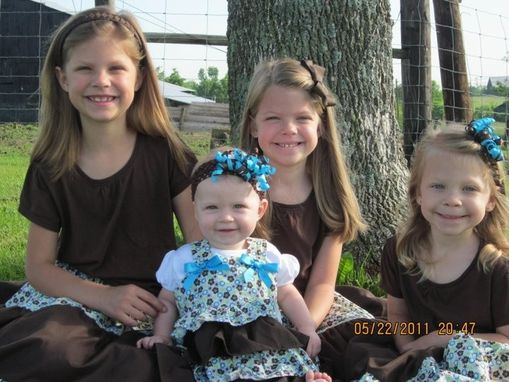 I love to do sibling look alike outfits. Perfect for that family picture coming up! From skirts, jumpers, skorts or dresses to matching shorts, overalls, or pants for your sons. Color combos and styles are endless.
Dimensions: Just contact me and we can discuss sizes and what you would like. Price is for each item.