Custom Montana Shaped Cribbage Board W/ Lasered Grizzly Bear.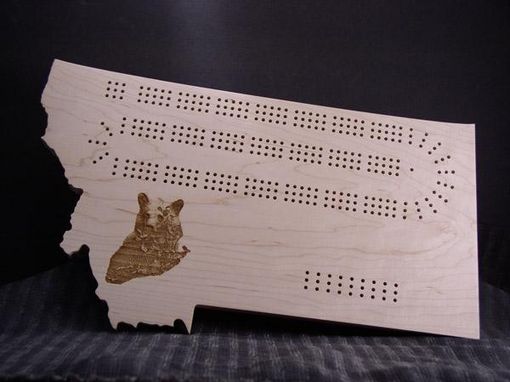 This custom Cribbage Board is cut into the shape of the State of Montana.
The lasered photo is of a grizzly bear cub taken in Many Glacier in Glacier National Park.

Custom photos of your choice and/or lettering can be done.

This board can be also be done in the shape of other states if desired.
It has a hand rubbed poly finish and comes with a deck of cards and custom metal pegs.
Dimensions: The board is approximately 16 inches wide by 8 1/2 inches tall and 3/4 inch thick.