Custom Mural/Painting / "Shipwrecked!"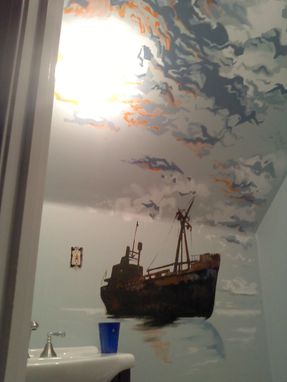 This is an example of a mural that I created for a customer in Reading, MA. I enjoy breaking traditional boundaries, for example by flowing the mural from wall to ceiling, to create complete and surrounding use of the space.

The price of the mural depends upon the size of the space and the complexity of the piece.
Dimensions: 5 ft. high x 3 ft. wide