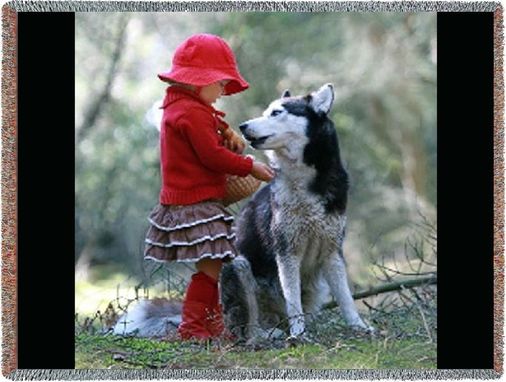 Custom photo blanket is 100% cotton woven on a loom with your image you send to us. Size 54" x 70" or 70" x 54".

After you place your order we will call or email you to send us your photo fast and easy over the internet. It's just that simple.

Delivery: Normally expect delivery in 7 business days to your door. Allow for 2 weeks during our Christmas Holiday rush, which begins early in November.
Dimensions: 54 inches x 70 inches or 70 inches x 54 inches