Custom Plaster & Stained Concrete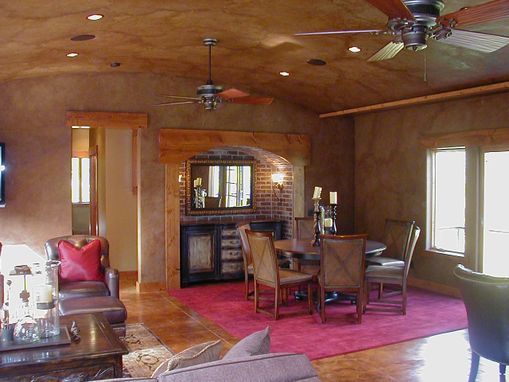 This customer had a favorite vacation spot where one of the buildings had an old plaster finish. They really loved that look and wanted to bring it home when they added this addition. The contractor brought me in on a recommendation from a past client of mine and by working with the customer, I created this look. It has been a favorite spot for all their friends. The homeowner told me that she falls in love it all over again every time she enters this room!
Dimensions: 2500+ sq of plaster finish and 650 sf of stained concrete.