Custom Portrait. Girl And Puppy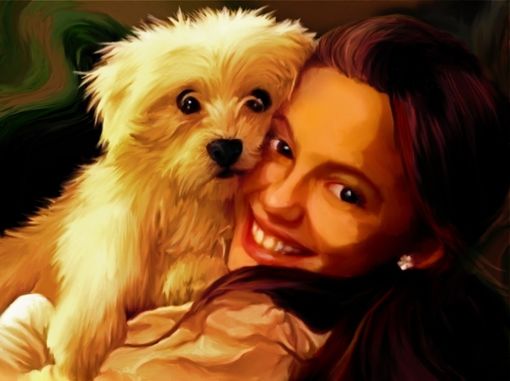 I create custom paintings from photos and words.
These make great gifts for any occasion- birthdays, weddings, welcome home, holidays, promotions, retirements, etc.

Provide me referent photos and explain me the story that you want to blend into the painting (hobbies, profession, movies, places, pets, etc.) and I will transform it into a piece of art.