Custom Portrait Painted In Thick Oil Paint On Stretched Canvas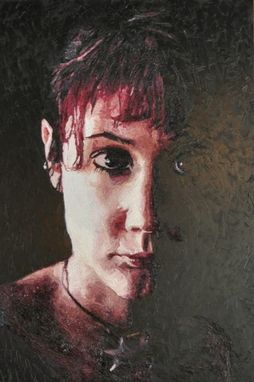 This is for a custom painted portrait in oil on canvas. The supporting stretchers will be made out of oak wood. It can come with or without a hanging wire. In order to be sure I am painting exactly what the customer wants, they will supply the working image, which can be any photograph, but preferably a good quality 8x10". I will match the photograph as exactly as I can in thick oil paint. The project should take no more than 9 months to complete.
Dimensions: The dimensions can be determined by the customer, but should be between 40x32in and 80x60in.