Custom Quote Bubble Sterling Hand Stamped Necklace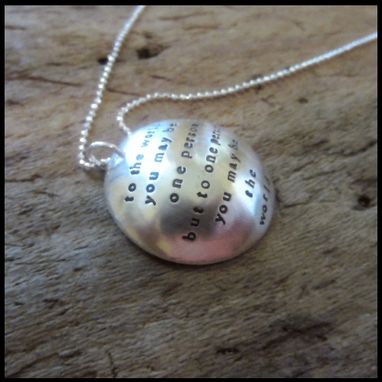 Do you have a quote that is so important to you that you wish everyone knew it? Wear it!

This necklace begins with a 1 1/8" Sterling disc that is hand stamped with the quote of your choice. Finished with hammered edges and formed in to a perfect dome with a brush finish to make your statement pop.

Suspended on a Sterling silver chain.