Custom Reupholstered Chair In Kea Stone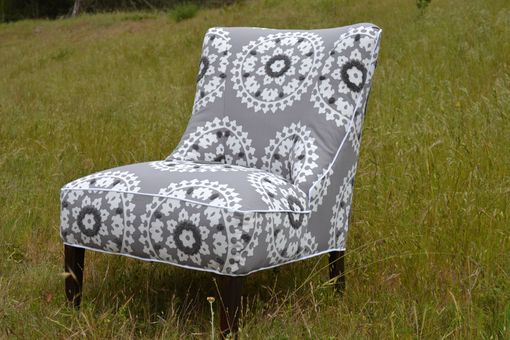 This was a vintage piece I found at an antique bizarre. I stripped away the old fabric and foam, refinished the hardwood, then installed new foam, batting, and beautifully textured Kea Stone fabric to finish.

I have many more project chairs waiting to be redone, we can customize the finish and fabric for you and have the chair ready within a week or two.
Dimensions: 27" W x 29"D x 34"T.

Seat cushion sits 17" from the floor, and is 26" wide by 18" deep.