Custom Saturnworks Switching Pedal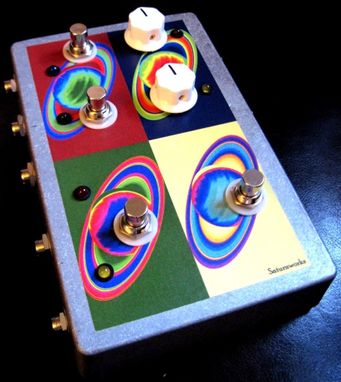 I built this custom switch pedal for musician/producer Matt Williams:

This pedal switches between two inputs (with volume controls on both channels), sends the signal through a true bypass loop, and then switches between two outputs. It also features a tuner out.

This pedal features top of the line components including an aluminum die-cast enclosure, Neutrik brand jacks, 'premier' footswitches, and Alpha potentiometers. It is powered with a standard 9v 'Boss' style adapter.