Custom-Sized Industrial Pipe And Reclaimed Wood Shelving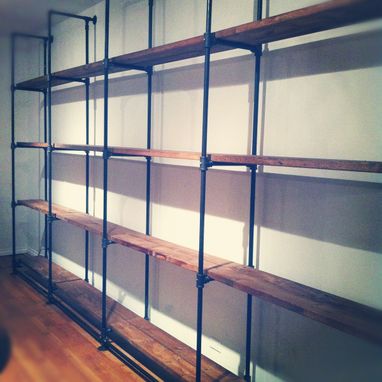 Adjustable shelves made from black iron piping and salvaged wood boards. Price is $49 per ft of total shelving length added up. Shelving units can be made to dimention with as many levels as you want. Many options for wood and finish. The shelf unit pictured is 9ft tall, 16ft wide, 14.5in deep. Cost for the exact same unit is $3146 (16ft x 4 levels x $49)

Many other shelving styles are available starting from $42/ft and up.