Blue Heron Custom Stained Glass Window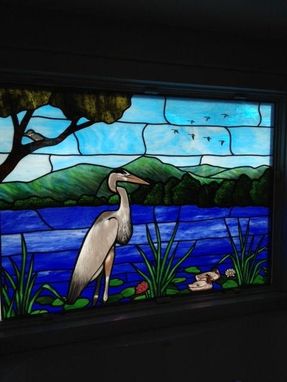 Blue Heron Stained Glass Window designed and fabricated by Castle Studio. This was created as a privacy window in a client's bathroom. The window features hand painted Blue Heron, ducks and Canadian geese in sky.

Pricing of custom windows is dependent on the size of the opening, the type of glass selected, the inclusion of painted pieces, bevels, or jewels, and the intricacy of the design.
Dimensions: 2X4 (est)