Custom Steel Cabinet Pulls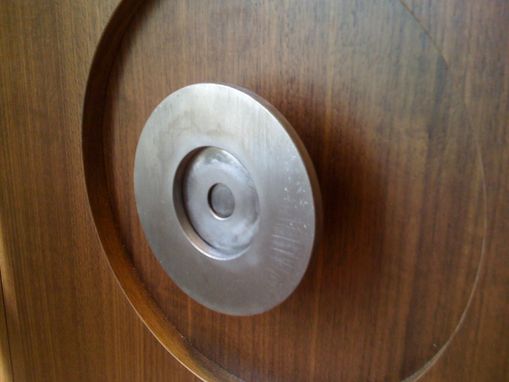 I built these pulls for a six-figure modern remodel of a San Francisco home.

The designer had specified some large pulls, but we did not find out that they had been discontinued until a week before the photo shoot. We searched but could not find another option off-the-shelf.

I had a brainstorm and headed for the hardware store, and bought an assortment of large washers. I took them back to my metal shop and welded them together, and gave them a brushed finish.

The designer and homeowner were thrilled with the result. Not only did I save the photo shoot, but the client ended up with custom hardware and a good story.
Dimensions: 3" diameter