Custom Sundial, Vandal-Proof, In Bronze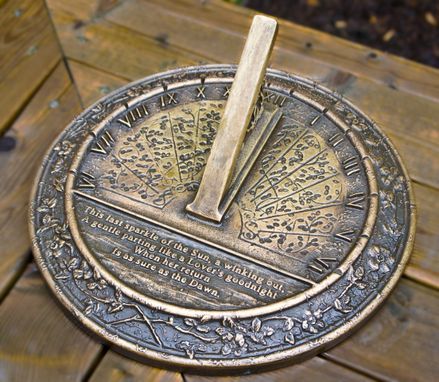 I was approached by a university to create a sundial for a public park that would commemorate a local official. I had designed this sundial for myself, creating an area at the bottom for custom inscriptions. This one shows my own poem about the sun. The gnomon is cast in place, totally baseball-bat-proof. This is a heavy casting.

The plain truth about these sundials is that, even if they are designed for your latitude, they will only show the exact time twice a year. This one, set for my latitude of 43 degrees, is mostly for looks, though you can set your watch by it on those magical two days.
Dimensions: 12" diameter
All of our products are handmade
by expert makers.