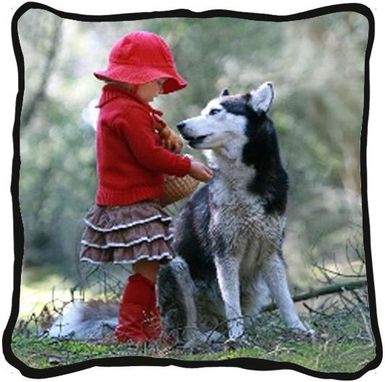 Custom throw pillow woven with 100% cotton on loom when you send us your image. Size 17 inches x 17 inches.

Back side of pillow is 100% cotton backing in black.


After you place your order we will call or email you to send us your photo fast and easy over the internet. It's just that simple.

Delivery: Normally expect delivery in 7 business days to your door. Allow for 2 weeks during our Christmas Holiday rush, which begins early in November.
Dimensions: 17" x 17"