Custom Twins Baseball Bear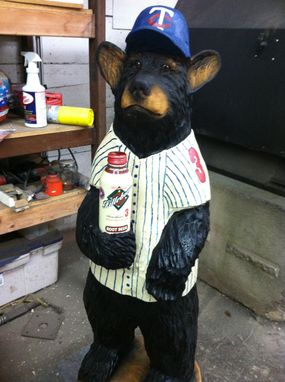 This bear was a Christmas gift for a Kilebrew fan. It was carved from Minnesota white pine and hand painted. It is all one piece. We have done several different style bears and can do a lot of customizing.
Dimensions: This bear is 3 feet tall. Your price will depend on the size and options you are looking for.