Custom Wood And Fiber Interiors For Range Rover Vehicles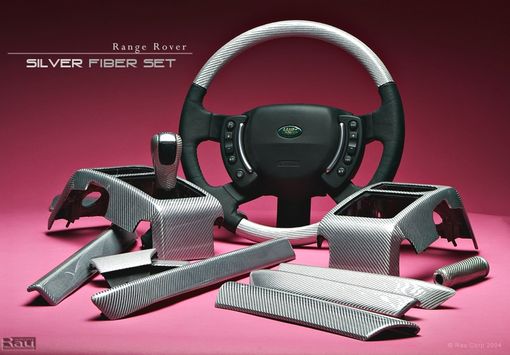 Clearly, one or two wood options from a car manufacturer can't satisfy everyone's idea of a personalized automotive interior.
When an owner's aesthetic vision exceeds what the factory offers for interior wood trim, we step in to complete the resolution of that vision. Our bespoke solutions are tailored for each customer's expressed concept, whether that is an exotic wood interior or special carbon fiber interior.
Range Rover vehicles have 10-12 factory wood trim pieces. We stock full sets of the interior wood trim that we modify to suite the customer's new interior design. When completed they are shipped for local installation and the original parts are returned to us. This limits the vehicle down time to a few hours.

Dimensions: varies