Customizable Wine Barrel Address Sign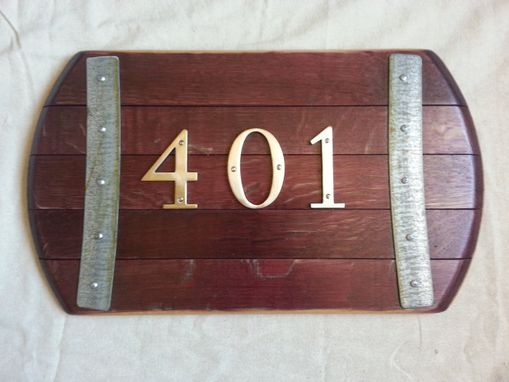 Now, you can display your home address in Napa style! Each Wine Barrel Address Sign is individually crafted, using a genuine reclaimed oak barrel and high-quality nickel numbers. We use the original metal barrel bands to complement the gorgeous natural stain imparted to the wood from years of aging wine.

Measures approximately 22.5" long by 13" tall.

Please indicate the street number you would like displayed by making a note in your order.