Customized Classic Oak Flag Display Case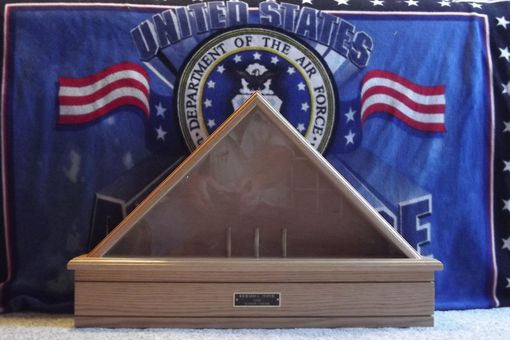 Solid Oak Flag Display case, that is custom made to fit the 5 X 9.5 in. burial flag. Case has been specifically designed to put a name plate with words of your choice, usually the name of the person that it was given in honor of, the date and branch served.
Name plates come in several different designs, from Black Lacquer finish to brass or gold.
This flag case has a unique characteristic as it has a wrap around base mounted or loose with viening around perimeter at the top and bottom.
This unique design allows for a better display of your loved ones flag.
We finish our flag cases with a 4 step finishing process that gives this case an heirloom quality that you will be sure to pass down for generations to come.
All of our products are handmade
by expert makers.