Customized Earrings With Any Name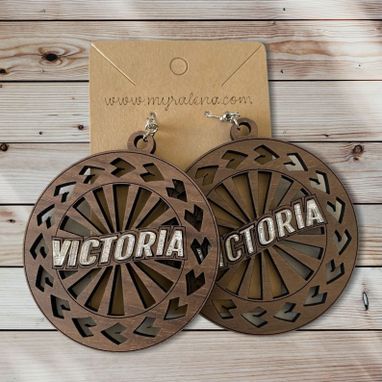 This newly designed rounded wooden earrings can be personalized with any name you wished to showcase (subject to character limitations). Name is cut out using precious acrylic material to make a 3D feel and look. This is a very special earring and one of our most high demanding personalized items In our shop.

Perfect piece of art to carry someone special to your heart whether it be a loved one, your significant other or just give it as a gift with his, hers or family name on it.