Cypress "Nesting" Table Set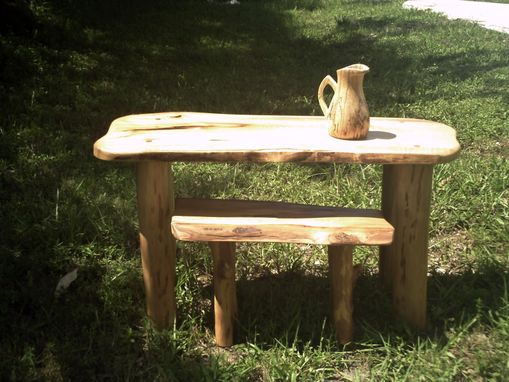 Cypress Nesting Tables
This is a versatile, two-piece "nesting" set that can be used as a plant stand, a photo display stand or whatever you want to use it for. The tops are reclaimed live-edged cypress slabs and are supported by reclaimes melaleuca log legs. The set is finished with four coats of satin, spar urethane varnish to protect against the elements. The larger table is 43L x 15W x 23H and the smaller table is 24L x 10 1/2W x 16H.
(The decanter sold separately).



Dimensions: The large table is:43L x 15W x 23H and the small table is 24L x 10 1/2W x 16H