Dachshund Pet Portrait Sculpture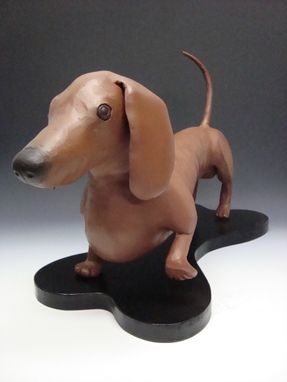 This is an almost life-size portrait of Sam the Dachshund, in his signature pose. It is made of steel, which was hand-formed and assembled, and then airbrush painted. The base is painted wood.
Pet portraits are a wonderful way to celebrate a favorite pet, or honor their memory. This piece is intended for indoor display, although pieces can be finished for outdoor durability.