Dachshund Stained Glass Sun Catcher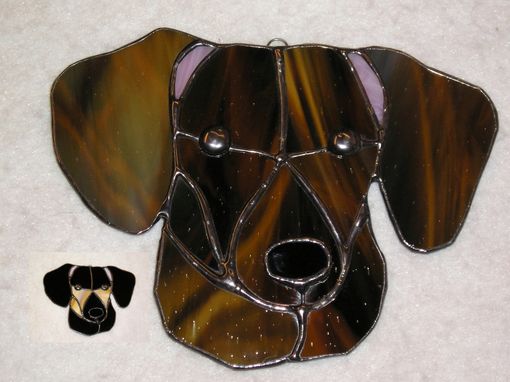 About 6 inches in height this glass Doxie is great for just about anywhere. Comes in brown, tan or black and tan. A suction cup is included for hanging.

Packed with care, shipping is guaranteed safe.

Please Note: Photos are just an example. Due to the color variation in glass, no two items are alike. Please allow for these differences when purchasing stained glass.