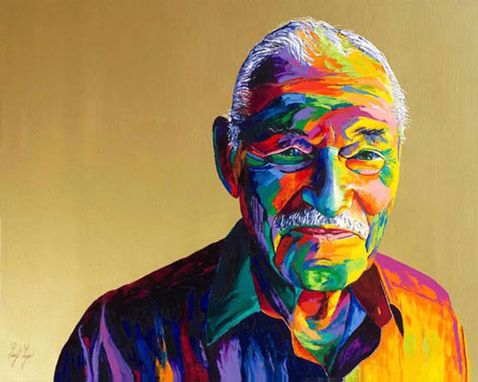 A private commission; a portrait painting of a man, acrylic on canvas, 24" x 30".

Specializing in bright paintings of people and animals, Linzi creates inimitable art using innovative techniques and an array of radiant colors to bring a fresh perspective to modern art. She creates her superlative paintings on a gold canvas while capturing the true likeness of her subject.


Dimensions: 24" x 30"