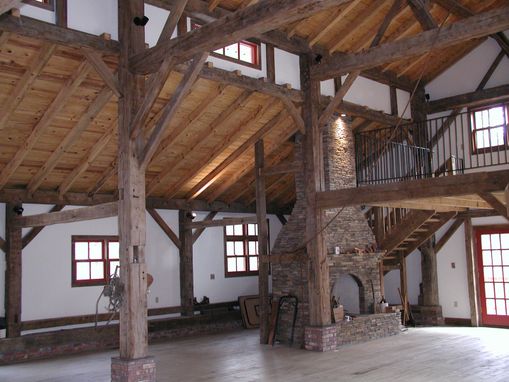 www.moresunwoodworking.com
This and 1850s timber framed dairy barn from Indiana. We disassembled it and shipped it back to SC where we reworked and fixed it. The restored barn was rebuilt as a home.
Dimensions: The footprint of the bar is approximately 36' x 68'. Barns in need of a new home can be found in a wide variety of sizes and shapes.