Dallas Coyboys' Fleece Toboggan...Adult Size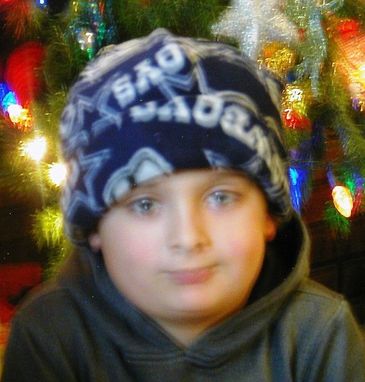 GG00155
DALLAS COWBOYS' FLEECE TOBOGGAN...... ADULT Be sure to stay warm at those cold games with this warm fleece toboggan.

SORRY, ONLY ONE AVAILABLE..... (sellout on these fabrics for Christmas)
Our Adult fleece tobaggan will fit a wide array of sizes between Child's XL to Adult S,M,L because of the expandibility of the material.
Our model here, even tho a child, has an unusally large head circumference and wears an Adult Lg. As you can see, there is plenty of extra room for even larger sizes.