Damascus And Blue Mammoth Ivory Forged Knife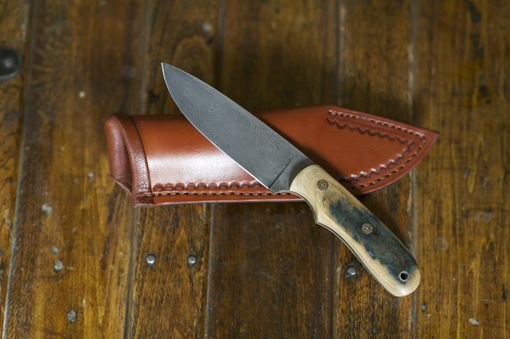 Tis is one of my classic hinters in 1084 and 15n20 damascus steel in a wolf eye pattern. The handle is ancient Alaskan Mammoth Ivory that has blue overtones for a very dramatic package. The sheath is dyed cowhide with a tan deer skin liner. This piece is all made by myself including the forging of the damascus.
Dimensions: Blade length is 4.5" and overall length is 8.125"